Marco Donzelli appointed CEO of HLB International
19 April 2017
LONDON – HLB International, one of the leading global accountancy networks with presence in 140 countries, today announces that Marco Donzelli has been appointed Chief Executive Officer (CEO), effective 12 April 2017.
Donzelli, previously Chief Operating Officer, is driving the network's mission to ensure that HLB International cements its position as a global player in the industry.
Donzelli joined HLB International in February 2012 as Head of Strategic Network Development and then moved to the position of Chief Operating Officer in August 2015. During that time, he has diligently helped grow the network's cross-border business, and drove HLB International's growth rate to outperform that of most competitor networks.
HLB International chairman, David Stene stated: "We are delighted to have Marco in place as our CEO. His efforts have led to the significant growth of the network and he is well respected by members and clients alike. He has a great vision for the network and is dedicated to ensuring the future success of HLB International."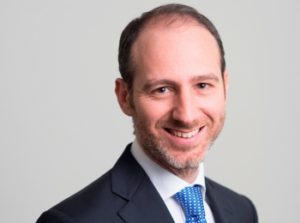 Donzelli's career has focused on leading business development projects, entrepreneurial initiatives, business transformation and change management programmes. He started his career in Italy, where after a brief period with Deloitte, he moved to Deutsche Bank, where he spent over six years in both commercial and internal consultancy roles before moving to the UK. Here, he set up a food-tech business aiming to disrupt the restaurant industry and then joined MagicSolver, a top UK mobile innovator, where he helped increase the turnover of the company by 30%. He also worked with a number of consultancies where, as Engagement Manager, he led projects for large organisations in the areas of operations and strategy.

Donzelli said: "I am excited to be taking up my new position and delivering on our mission to help support our member firms and their clients leverage business advantages that will result in growth. We are an ambitious network and I look forward to working with member firms on the next phase of our development."
Over the last few years, Donzelli held several external and independent advisory roles in SMEs and is currently a Member of the Alumni Advisory Council at Judge Business School, Cambridge University; a Mentor with the 30% Club, and Member of the Governing Body at a Cambridge-based Primary School. Donzelli holds an MSc in Business Economics (Summa Cum Laude) from the University of Naples, Italy, a MBA from the University of Cambridge and a Non-Executive Director Diploma from the Financial Times.
About HLB

HLB International is a global network of independent advisory and accounting firms and through the power of 40,831 professionals across 156 countries, we combine local expertise and global capabilities to service client's needs. Learn more about HLB's global services and capabilities: www.hlb.global
HLB refers to the HLB International network and/or one or more of its member firms, each of which is a separate legal entity. Please see www.hlb.global/legal for further details.
© 2023 HLB International limited. All rights reserved.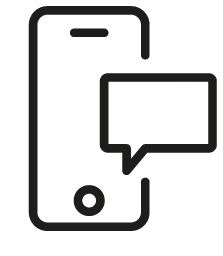 Get in touch
Whatever your question our global team will point you in the right direction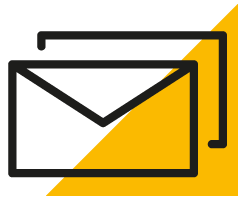 Sign up for HLB insights newsletters