How the tech community is combatting the Coronavirus
By Chris DeMayo, Global Emerging Technologies Industry Leader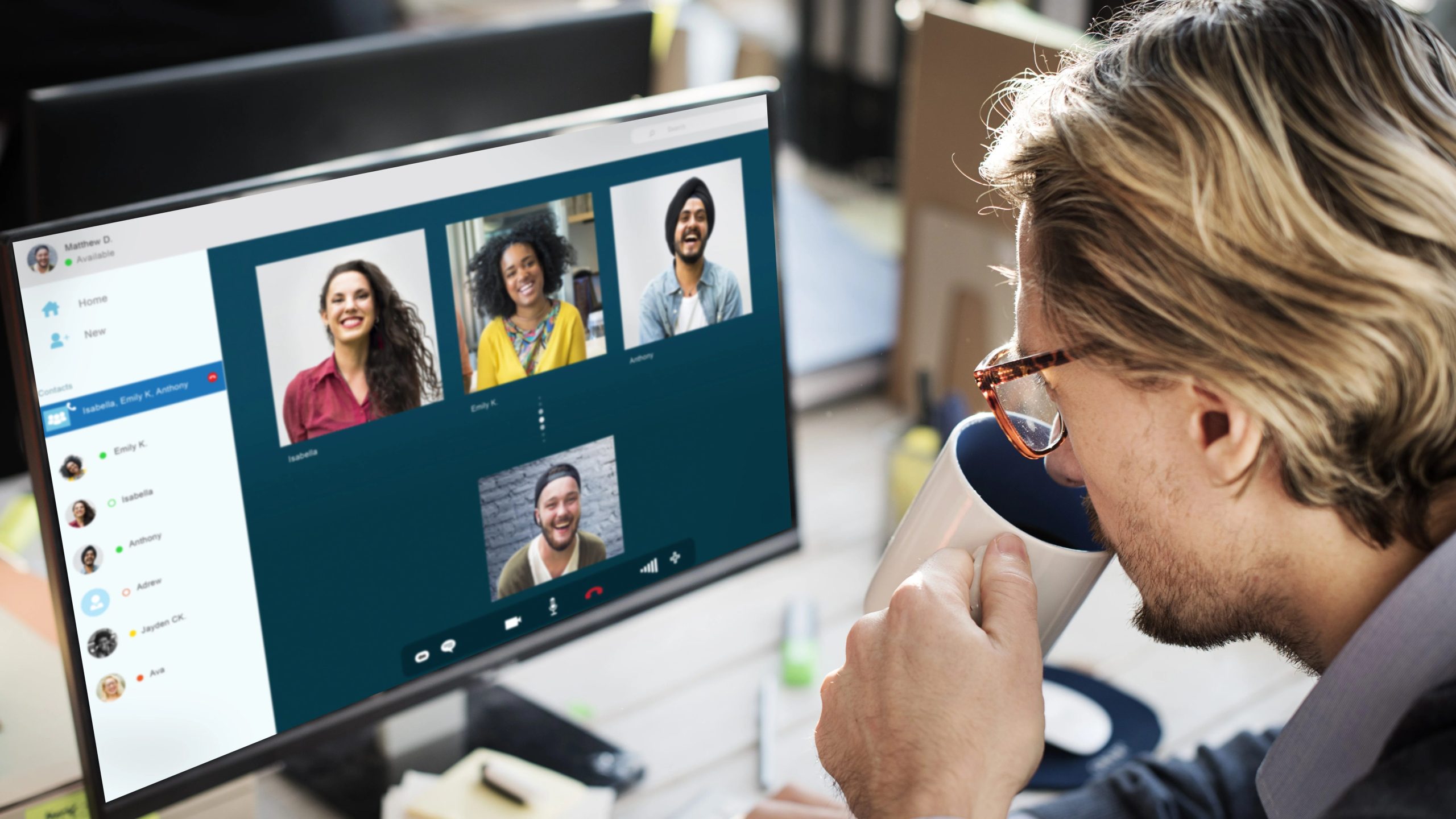 ---
To say that we live in "challenging times" might be the understatement of 2020. As news of the COVID-19 pandemic continues to pour in, communities worldwide have scrambled to enact measures to prevent and contain the virus. Many communities have rolled out protective measures such as curfews, paring down the operations of restaurants, and self-quarantine. For their own part, companies have responded by creating action plans of their own for how best to slow the spread as they try to balance their bottom line, service to their customers, and the health and wellbeing of their employees. Amidst this global health crisis, another community has risen to the occasion by offering solutions to alleviate the stress associated with coronavirus: the tech community.
Providing aid to small businesses and relief efforts
In addition to pledging US$20 million to go towards relief efforts, Facebook announced that it will be rolling out a program that dedicates US$100 million to small businesses facing financial hardship in the wake of the coronavirus. The program will offer individual cash grants to 30,000 businesses in the 30 countries that Facebook operates in. Applications are not available yet, but will be within the next couple weeks as Facebook works to launch their platform. Those who are interested in being notified when it's available are encouraged to sign up to learn more.
As far as resources go, members of the Big Tech community have pledged monetary contributions. The Bill & Melinda Gates Foundation, Mastercard and Wellcome have committed US$125 million to fund treatments, Apple has pledged US$15 million in donations and Alibaba will deliver 500,000 testing kits and 1 million face masks.
For resource-specific distribution, technology has been utilised from both the user and the distributer to ensure that those who need supplies are able to get their hands on them. Amazon, for example, has changed up its operations. Their shipping centres will prioritise necessary items for healthcare (facemasks, baby food, etc.) until the beginning of April to ensure that they deliver top priority supplies first and foremost. Meanwhile, China has leaned into existing inventory systems which heavily rely on AI to keep online and offline storefronts connected in the supply chain. These smart inventory systems, like Alibaba's Cainiao, make it possible for deliveries to arrive within 20 minutes of ordering – which allowed supplies to flow into Wuhan mere days after their quarantine began.
Many countries unfortunately struggle to offer access to testing to everyone, leaving many cases undetected. Misinformation about COVID-19 can spread at lightning speed and can lead to dangerous situations. Many of the big social media platforms have stepped up to fend off the wave of misinformation. Google, Facebook, Twitter, and Pinterest have all enacted measures to either prevent misinformation or redirect to reputable websites like the WHO and other authorities. As countries become more aware of just how costly misinformation can be, India in particular has been aggressive in combating misinformation by partnering with the instant messaging service Whatsapp to create a bot users can interact with that dispenses accurate and timely COVID-19 facts.
Many platforms have also begun offering their services or products for free in order to help keep small businesses and educational facilities from being forced to close entirely:
Zoom has begun providing free subscriptions to K-12 schools of their video conferencing platform
Microsoft Teams has rolled out a 6 month free trial for professionals
Slack has reached out to researchers and teams working to combat the coronavirus to offer free upgrades
Codecademy, an online educational tool for learning to code, has put out a free test of their services
Discord, a smaller video chatting and text communication platform, recently increased its number of users able to access a stream at once during critical times
Partnering with countries and using AI to uncover data for scientists
Tech's ability to contribute in unique and innovative ways has not gone unnoticed. On 16 March, the United States' White House reached out to the tech community to help researchers answer pressing questions about COVID-19 by using AI to parse the massive collection of research available.
A vast online database (Cord-19) of all available research relating to coronavirus was released, compiled by Microsoft, NLM, CZI, and the Allen Institute for AI – with coordination provided by Georgetown University. But with the amount of data far more than any human can go through, the White House is now looking to AI to comb the research for them. Those with the capabilities and interest should submit all text, data mining tools, and insights they develop via the Kaggle platform.
In the UK, similar efforts led to the creation of Code4Covid, a conglomeration of all on-going grassroots Tech initiatives – mostly originating in the UK. The goal of Code4Covid is to coordinate the existing tech talent that has popped up, whether that be answering some of UK's main public concerns or offering broad oversight to those on the frontline of the pandemic.
One specific UK start-up working to help those on the frontline is LetsBeatCovid.com, an online resource where users can submit information on their current status (anonymously, if they prefer) to provide healthcare facilitators and government agencies much-needed data on the general health of the population, from those who may require future hospitalisation or those who may have already recovered.
In the meantime, many communities have begun to rely on existing technology to slow the spread of COVID-19 and even track its origins. Taiwan was quick with its response by adopting location tracking technology to ensure that those who are assigned to quarantine remain there, being able to quickly and effectively deploy measures should an individual disregard it. The EU, likewise, will be rolling out the an app that utilises non-invasive Bluetooth information – while remaining compliant with GDPR privacy policies – in order to track when an individual may have come in contact with the virus as well as allowing trusted users (medical professionals) to reach out and advise the potentially infected individual to take precautions. The platform is set to be launched by 7 April at the earliest. Similar apps have been discussed in the UK and the US as well, though it remains to be seen if such technology will be tapped into.
In China, the use of robotics to help sanitise areas, test new patients, and even deliver food to those who are in quarantine has been coupled with an increased use of biometric readers to be able to identify those who have a fever – one of the defining symptoms of COVID-19.
Effects on the venture capital and private equity world
There is no doubt that more areas will be affected, and the full impact may not be known until much later. For start-up companies concerned with the state of Private Equity and Venture Capital firms, there is a lot of uncertainty. On the one hand, deals in Silicon Valley have certainly slowed down as have investments in Asia, falling to a decade low. Certainly, investors in the gas and oil industry have come to a halt in the wake of WTI prices falling below US$23. On the other hand, many investors remain avid about their target investments, betting on a short-term recovery – despite the effects of COVID-19.
All this uncertainty only demonstrates how important communication is as the world attempts to establish control over the situation. It's therefore important for companies waiting for investors to keep an eye out and plan for scenarios in which the PE and VC market does slow down, as some early anecdotal evidence from countries that are normally hotbeds for investment might indicate.
Delivering solutions to return to normalcy
Technology companies and the services they provide continue to create solutions to mitigate the effects of the coronavirus by helping companies and individuals return to some sense of normalcy – even during self-quarantine.
VR has made it possible for normally trafficked tourism sites to let people who cannot visit in person still take part in the exhibits through virtual tours. Museums such as the Smithsonian Institute, the American Museum of Natural History, and the Louvre in France offer virtual tours and online exhibits. Several landmark sites such as Yosemite Park and the Great Wall of China also allow users to experience their beauty from the comfort of home through virtual tours and walkthroughs.
Several nursing homes have turned to the use of FaceTime and other communication strategies to ensure that their residents are still able to connect with others, even as the nursing homes are forced to disallow visitors for the safety of those in their care. On an individual level, social media use, video games, and video-sharing platforms have seen a huge increase in use from individuals who are in quarantine. So as not to overwhelm the medical field, the United States has even removed certain federal rules in order to make teledoc communications easier, making video chatting with doctors more accessible than ever.
It's times like these that technology services really shine in their ability to connect people to the world around them. From allowing companies to begin telecommuting without the strain of the initial cost to helping teachers continue to educate their students, the global tech community continues to open doors to innovative solutions for the strains of social distancing.
---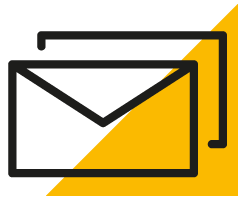 Sign up for HLB insights newsletters