French simplified payslips
12 May 2017
In France, from 1 January 2018, a new template for payslips will be compulsory. Since 1st January 2017, only companies with more than 300 employees have to issue these simplified payslips. It will be extended to all companies as from 1 January 2018. 
It will make payslips easier to understand by employees and it is also supposed to simplify payroll for companies.
We are waiting for additional information from the Administration but at this stage the main changes are: 
Removal of the names of the agencies that receive the social security contributions
Information of the total amount paid by the employer for the employee ("Super brut" / super gross amount)
Consolidation of the contributions lines by category of risk covered
Consolidation of the contributions only due by the employer on a single line
To be compliant with this new obligation, it will be necessary to update the payroll software parameters. You will have also to inform your employees of the changes. 
In order to be ready in due time we recommend you not wait until 1st January 2018 to apply this change. Indeed the necessary works to be compliant are quite significant.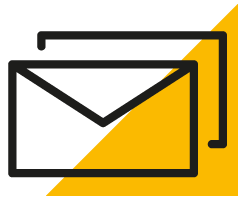 Sign up for HLB insights newsletters