UAE
Tax and financial measures associated with COVID-19
UAE is on a mission to contain the crisis and safeguard the lives of citizens and ensure business continuity. Numerous relief packages and initiatives that aim to soften the impact of COVID-19 have been announced by the government of late.
Business Support Measures
Dubai
As a part of UAE's efforts to mitigate the coronavirus impact, Dubai announced a Dhs1.5 billion economic stimulus package to support companies and the business sector in Dubai. 15 initiatives pertaining to various sectors are included in the package. Some of the measures that will be implemented for commercial and business sector include;
A freeze on the 2.5% market fees levied on all facilities operating in Dubai
A refund of 20% on the custom fees imposed on imported products sold locally in Dubai markets
A reduction of 90% on fees imposed on submitting customs documents of companies
In tourism sector, 4 initiatives are included;
Reduction of municipality fees to 3.5 %, that is imposed on sales at hotels
Fee won't be levied for postponement and cancellation of tourism and sports events
Freezing of fees for the rating of hotels
Freezing the fees charged for the sale of tickets, issuance of permits and other government fees related to entertainment and business events
In addition to all these, there will be a reduction of 10% in water and electricity bills and 50 % reduction in deposit paid for water and electricity connections.
Dubai free zones
Companies based in Dubai free zones need not pay rent for the next 6 months. The relief package announced for Dubai free zones includes various other schemes as well, mainly;
Facilitating payments through easy installments
Refunding insurance amounts, security deposits and guarantees
Cancelling fines on companies and individuals
Temporary contracts to enable free movement of labor between different firms in the free zones
Abu Dhabi
Abu Dhabi has announced the below 15 initiatives to help SMEs navigate the current crisis;
AED 3 billion to the SME credit guarantee scheme
AED 1 billion to establish a market maker fund
the formation of a new committee to evaluate lending options to support local companies
exemption from Tawtheeq fees for all commercial and industrial activities
exemption from real estate registration fees
a 25 % discount in industrial land leasing fees of new contracts
annual registration fees exemption for commercial vehicles
waiver of certain commercial and industrial penalties
Settling government approved payables and invoices within a span of 15 working days
waiving off tourism and municipality fees for the tourism and entertainment sectors till December
20 percent rebate on rental values for restaurants, tourism and entertainment sectors
suspension of bid bonds and performance guarantee exemption for projects up to AED 50 million
AED 5 billion in water and electricity subsidies
Reduction in electricity connection fees for startups
Road toll tariff exemption for all vehicles
Employee and employer supportive measures
MOHRE has also published "Ministerial Resolution 279 of 2020 on Employment Stability in the Private Sector during the Period of Application of Precautionary Measures to Curb the Spread of Novel Coronavirus". As per the resolution, companies can gradually adopt the following measures to adjust their business structure;
Implementation of a remote working system.
Grant paid leave
Grant unpaid leave
Temporary salary reduction during the referenced period
Permanent salary reduction
Companies that are not able to retain their employees due to the crisis need to register their 'redundant workforce' in the Virtual Labour Market. This will enable other firms to employ the workers based on their requirements.
The company will be responsible for its employees with regards to accommodation and other entitlements till they get another job or leave the country.
The option to work from home will be granted to employees whose physical presence is not required at work. Priority will be given to;
pregnant women;
those aged 55 and above;
people of determination;
people suffering from respiratory or chronic diseases; and
mothers of children in grade 9 and below.
Social service
The Family Development Foundation in Abu Dhabi has come up with a new initiative to support low-income families, families covered under social care and minors' affairs programme. The initiative titled 'Greetings, We Are At Your Service' will provide social support to people in need.
These initiatives and packages will help in reducing the impact of the current global economic situation on businesses & people and make recovery post COVID 19 easier.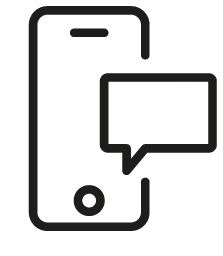 Get in touch
Whatever your question our global team will point you in the right direction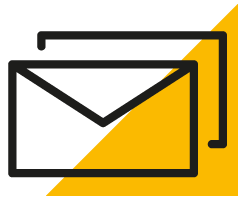 Sign up for HLB insights newsletters