Ongoing challenges and cautious optimism from UK business leaders
HLB's Survey of Business Leaders - UK analysis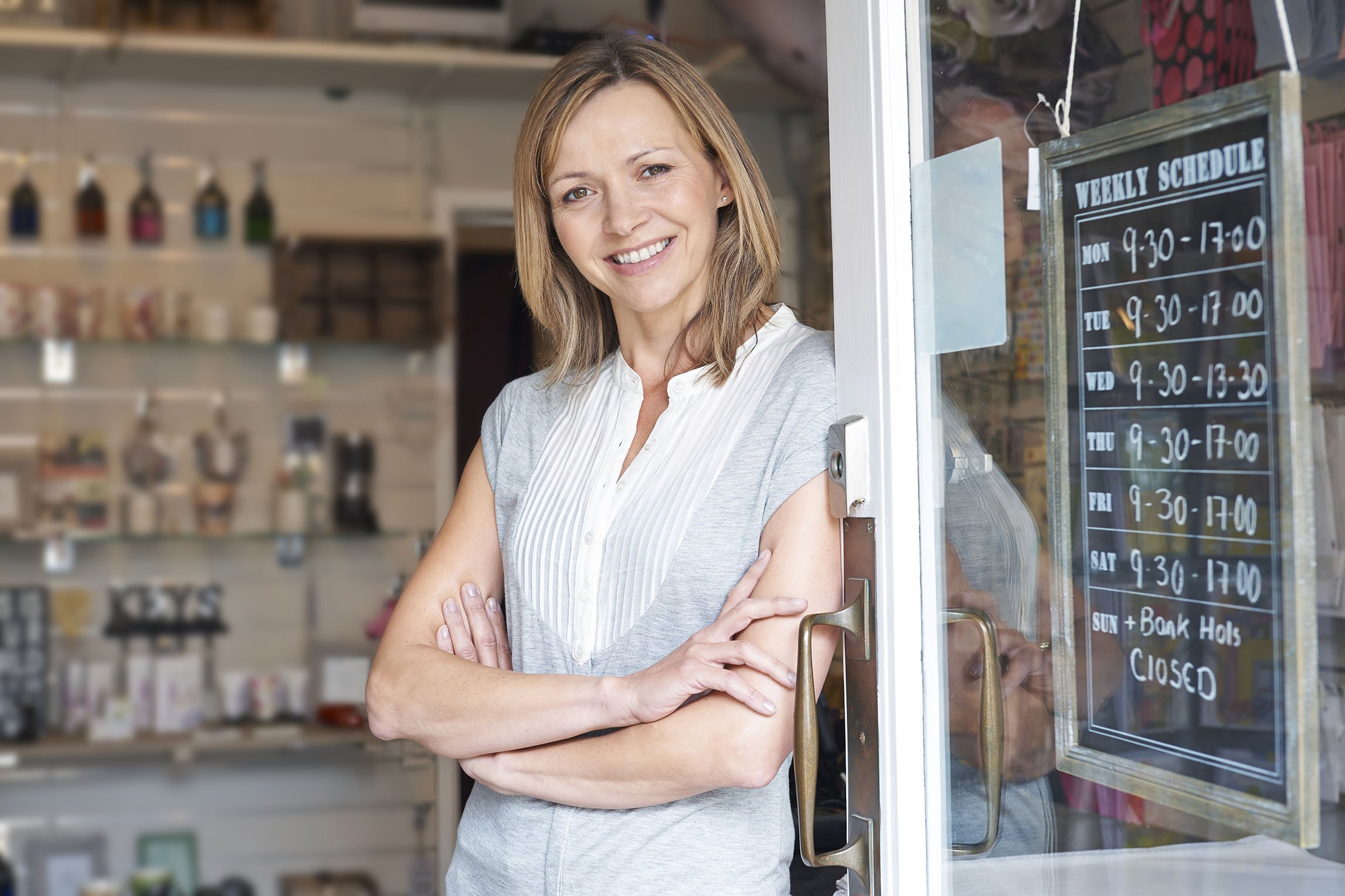 ---
Key survey findings at a glance:
Confidence in global growth is significantly lower for business leaders in the UK. 56% of business leaders believe that global growth will decline in 2021, while 29% are not confident in their own organisation's ability to grow revenue.
Brand strength a weakness of UK leaders and an area they are considering strengthening in the next 12 months
Digital capabilities considered a weakness, but interestingly innovation is not
2020 dispensed unique hardships for business leaders worldwide. For those in the United Kingdom, pandemic-related pressure was compounded by concerns over Brexit and negatively affected the overall economic outlook. While some industries thrived, others, such as hospitality, leisure, and travel, suffered massive setbacks. 
UK business leaders navigated the challenging landscape by prioritising digital transformation, assessing vulnerabilities, and preparing to mitigate threats for upcoming environmental-based emergencies.
To evaluate the pandemic's effects on UK business leaders, we gleaned insights from our global HLB Survey of Business Leaders. The study looked at how executives responded to questions about the economy, digital technologies, talent acquisition, and trade relations. Moreover, we reviewed the overall recovery outlook by evaluating planned actions to reduce risks from climate change and supply chain concerns.
Initially, our results found that UK business leaders were more pessimistic about global growth prospects. Fortunately, falling COVID-19 rates and the ongoing vaccine rollout over the last six weeks of the survey increased positive feelings about economic growth.
Confidence in the economy rises, but growth is slow
In 2020, only 21% of UK business leaders believed the rate of global economic growth was likely to increase over the next 12 months, compared with 23% of global peers. Furthermore, 29% of surveyed UK leaders say they are not confident in their company's ability to increase revenue over the next 12 months, versus 24% of global executives.
The confidence gap may be partially from a lack of trust in political leaders relating to Brexit and the initial pandemic response. Like global leaders, 87% of UK executives view economic uncertainty as a barrier to growth, while 91% worry about the impacts of COVID-19. Yet, UK leaders are less concerned about threats from protectionism, disruptive technologies, and social instability than their peers globally.
Recent improvements suggest that trust is slowly returning, resulting in improved economic outlooks. With nearly 21 million vaccinated in the UK and manufacturers adjusting to post-Brexit changes, an increase in stability may boost optimism.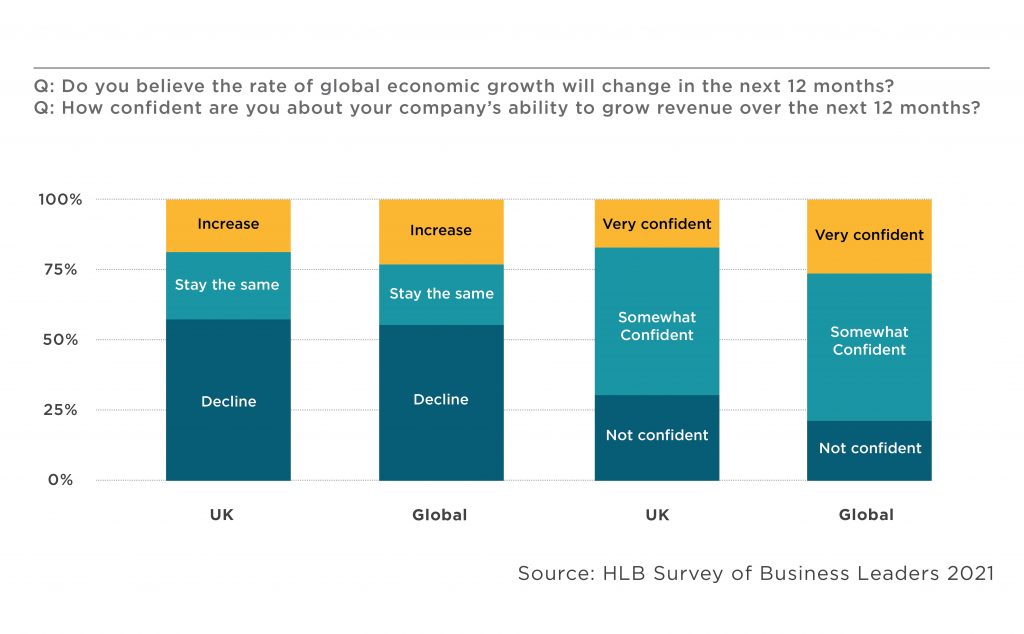 UK variances by sector
Recent data from the Centre for Retail Research (CRR) and published by the British Press Association shows the restaurant industry lost 29,684 jobs in 2020, and redundancies increased by 163%. With new variations of COVID-19 on the rise, the hospitality sector continues to face vast challenges.
As we progress in 2021, the travel industry also continues to experience ongoing issues. New restrictions imposed on 5 January 2021 and the suspension of travel corridors on 18 January 2021 cut into profits. The hotel quarantine programme which began on 15 February 2021, may, however, bolster some hospitality revenues.
With the Prime Minister's February announcement that hospitality venues cannot seat guests indoors until at least 17 May, leaders in these UK sectors are rightly concerned. Yet, the ban on evicting commercial tenants may be extended an additional three months instead of ending at the end of March, which could help struggling UK business owners keep their storefronts. Unfortunately, the Coronavirus Business Interruption Loan Scheme ends in March, leading to full business rates going forward.
Although data from the Office for National Statistics (ONS) shows declines for many sectors in 2020, certain segments did well. Online retailers, household goods stores, digital publishers and broadcasters, supermarkets, and online education and training services were well-positioned to weather the storm. Other bright spots include 3.3% growth in the manufacturing sector and a 4.6% rise in construction output during the fourth quarter of 2020.
Optimistic forecasts for business revenue growth
Even with many respondents expressing concern over economic and revenue growth, the overwhelming majority feel confident or very confident that their business can increase revenue in 2021.
This positivity is likely due to the increased vaccination rate, adjustments to business post-Brexit, and hopefulness for relaxed restrictions in the second quarter. Moreover, goals to improve vulnerable business areas also may improve outlooks. Despite this, less than half of UK business leaders believe the rate of global economic growth will stay the same or increase.
UK business leaders prioritise improvements
To prepare for future disruption, UK leaders identified key weaknesses to focus on over the next 12 months. The top three priorities include enhancing operational effectiveness, digital capabilities, and brand strength. Talent acquisition, cost management, and supply chain vulnerabilities also rate highly.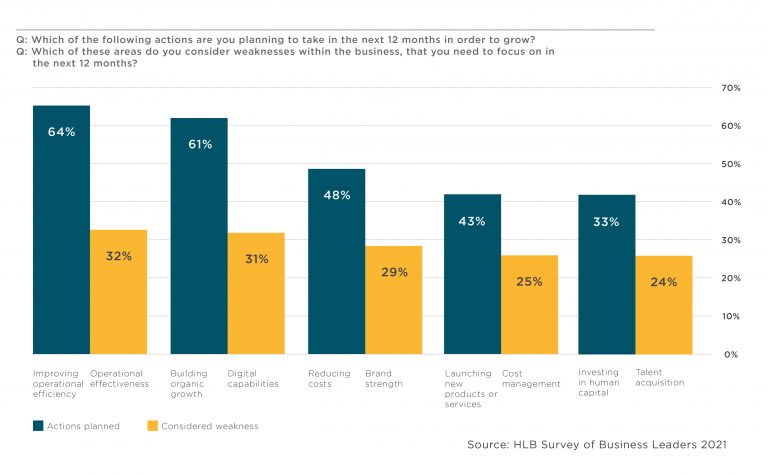 For small and medium enterprises (SMEs), brand strength impacts market share. A higher number of SME survey respondents may be the reason why 9% more UK business leaders list brand strength as a weakness than their global peers.
Since talent acquisition also affects brand strength, improvements to this area can support overall brand importance. Survey responses also differed on forming new partnerships. 16% of global leaders identified new alliances as a weakness they planned to focus on over the next 12 months versus only 7% of UK leaders.
To overcome existing deficiencies, 64% of UK leaders plan to improve their operational efficiency. Plus, 61% aim to build organic growth, while 43% expect to launch new products or services.
The digital transformation takes centre stage
The fast shift to digital-everything left many leaders scrambling to adapt workflows and sales tactics for a virtual environment. Going forward, UK executives will focus on perfecting the basics of digital technologies, such as adopting cloud computing at higher rates and gaining access to 5G speeds.
For rural business owners struggling with digital capabilities when using 3G speeds, a shift to 5G can greatly soothe their concerns, which may be why 16% of UK executives noted this as a promising technological advancement.
The top five technological improvements that UK leaders feel are most important to their future business success include cloud computing, artificial intelligence (AI), 5G, robotic process automation (RPA), and machine learning (ML). The overwhelming push for cloud computing aligns with an estimated 18.4% increase in global spending on public cloud services in 2021, as noted by Gartner. Interestingly, although 31% of UK leaders see digital capabilities as a weakness, only 15% acknowledge problems with innovation.
Talent and diversity enriches financial performance
Overall, UK leaders agree with their global peers on the importance of diversity and equality. 97% recognise that staff physical and mental wellbeing is a top priority for their human resource department, and 95% agree on the importance of ensuring equal support and opportunities, particularly in the current environment.
A large majority of UK leaders agree that building diversity in the board and workforce is growing in importance, with 80% giving this response. Still, this percentage represents a slight variance from 85% of their global peers who agree that the value of diversity is rising. Moreover, 77% of UK business owners believe that an inclusive and diverse workforce will ultimately improve performance versus 82% globally.
With most UK responses coming from SMEs or family-owned businesses, they may be building workforces that reflect their customers and products, which may not be as diverse as their global peers. It is possible that reshoring efforts stemming from Brexit may tighten the labour pool. Leaders focusing on brand importance may put greater emphasis on inclusive campaigns for talent acquisition.
Leaders embrace agility to mitigate threats from upcoming crises
As nearly all business owners agree, being prepared for the next crisis is vital. The pandemic highlighted weaknesses and encouraged leaders to make changes now instead of waiting for the next emergency to force their hand.
With this in mind, 81.3% of business leaders in the UK are altering their business to profit in the low-carbon economy. They believe the business recovery process is an opportunity to make these changes. Of course, as legislation takes on carbon reporting, leaders also feel increased pressure to look into the low carbon economy.
Furthermore, UK leaders' current business priorities can help fuel environmental and sustainability goals. Greater access to 5G, cloud computing, and artificial intelligence support a wide-range of climate objectives. As executives focus on a digital transformation, gains made in this area can enhance a company's agility and ability to navigate upcoming disruptions.
Supply chain concerns remain prominent
Throughout most of 2020, business leaders expressed concerns about the double whammy of Brexit and COVID-19. Many manufacturing companies experienced a drop in exports via British ports for supplies moving from the UK to the EU. This also is partially due to issues at major container ports resulting in material shortages.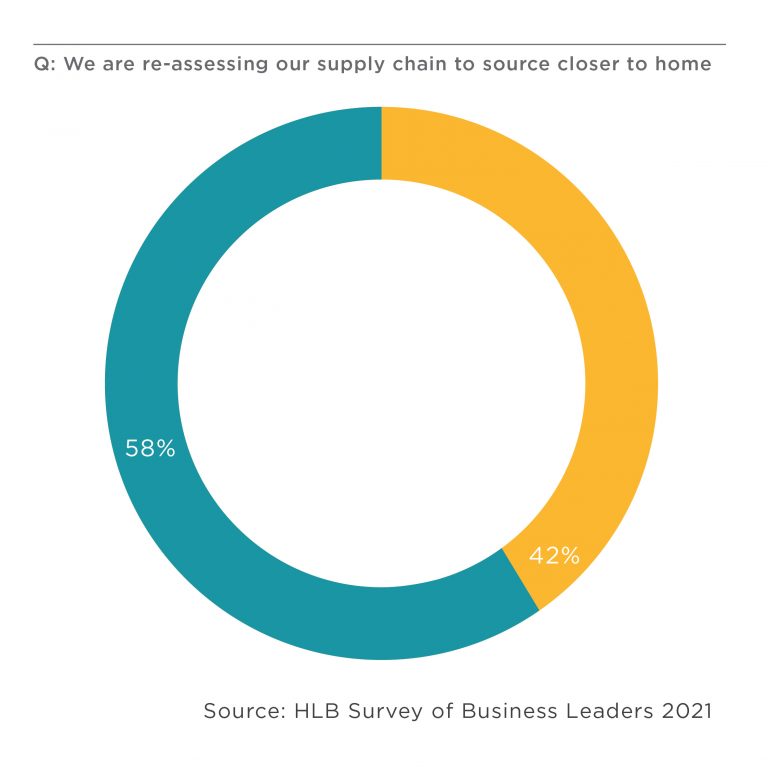 As Brexit effects become evident, manufacturers continue to monitor its impact on exporting and importing products to EU customers, the availability of raw materials, and supply chain price changes. Many post-Brexit questions remain about sourcing materials or products from overseas, logistics, and data transfers to or from the EU. These concerns and others weigh heavily on business leader's minds, with 43% re-assessing their supply chain to source closer to home.
This is both a climate concern and an operational concern. Manufacturing companies frequently look for ways to bring back businesses from China to the UK, allowing leaders better control over output and opening the door to employing local services.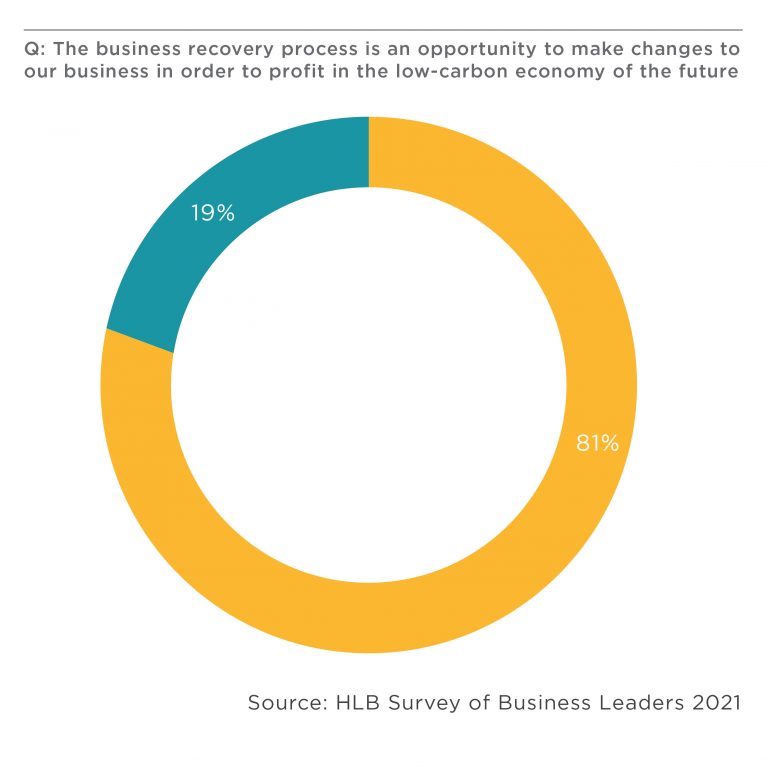 Recovery outlook: Confident yet focused on challenges
93% of business leaders based in the UK are confident in their ability to successfully steer the business in a new direction in response to the impact of COVID-19. However, remote working poses many challenges for business owners. Overcoming these hurdles and delivering on the promise of human touch is key to success in a changing environment.
Figuring out how to tackle these concerns in a way that does not increase costs or reduce operational efficiency is critical. Our HLB Survey of Business Leaders finds that 52% of UK executives miss in-person collaboration, 39% feel the digital environment affects creativity, and 37% say remote work reduces spontaneity.
Nevertheless, since a third of UK leaders view digital capabilities as a weakness, improving these areas can help leaders find ways to improve collaboration, creativity, and spontaneity while working online.
UK business leaders forge a new path
Although the United Kingdom will face ongoing challenges in 2021, updated priorities, operational improvements, and new product launches may boost revenue. As business leaders adapt to changing consumer behaviours, those who can act quickly on opportunities may gain a competitive edge in the market.
Methodology
Findings in this article are based on 75 survey responses from UK business leaders collected in quarter 4 of 2020, as part of HLB's Survey of Business Leaders 2021. The majority of businesses surveyed are privately or family owned. For the full research report see HLB's Survey of Business Leaders 2021: Achieving the Post-Pandemic Vision: leaner, greener and keener.
---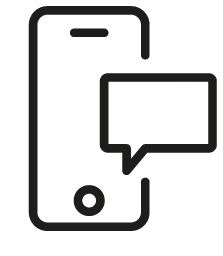 Get in touch
Whatever your question our global team will point you in the right direction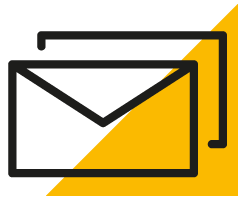 Sign up for HLB insights newsletters