How is the European hospitality industry combatting the impact of travel restrictions?
---
It is no secret the effects of the COVID-19 pandemic on the EU hospitality industry are severe. Extended lockdowns and travel restrictions have led to a decline in tourists and travellers. Fortunately, measures are being put in place to help the sector rebuild and we explore how the businesses can take capitalise on the relief available.  
How travel restrictions affect economic output
A decline in tourism and international visitors to curb COVID-19 is serving as a significant blow. It's estimated that 10% of economic output throughout the EU comes from the tourism sector. Additionally, tourism makes up 12% of those currently in the workforce. 
Furthermore, a report from the World Travel and Tourism Council (WTTC) suggests:
Job losses might reach 2 million in areas like France and revenue in upwards of €48bn 

Germany may lose €38bn and job losses there might reach 4.6 million

The UK could lose €24bn by the end of the year putting 3 million jobs at risk. 
Efforts to rebuild
Despite travel restrictions stalling the economy in multiple countries, various recovery measures are underway.
VAT rate cuts
One example is the UK introducing temporary VAT rate cuts. These started in May and some extend well into next year. This measure helps businesses affected by social distancing orders and the fallout from lockdown. Ireland's VAT reduction lowers their rate by 2-points to 21% and extends until the end of February 2021. The Department of Finance said the cut covers 50% of sales and benefits retailers. Currently underway, VAT reductions are part of July's €7 billion stimulus package.  
European Commission efforts
The European Commission has implemented additional efforts to help the hospitality sector. Their relief measures include liquidity, travel packages and maps which can give the industry a boost as restrictions ease. Steps the European Commission is taking include: 
Tourism packages and travel maps
Commission Package: 

These initiatives help member states lift their travel restrictions. They include measures like travel vouchers and lifting restrictions at EU internal borders. The package can also help businesses reopen with social distancing measures in place.

REOPEN EU:

The mobile app and website include interactive traveller and tourist maps. These provide crucial travel data to promote safety within the EU. Hence, the travel sector has access to accurate Covid data from trusted sources.
Increase in liquidity
The Road to Recovery
Getting the hospitality sector back on track will undoubtedly take time and a new normal will emerge after the pandemic's crippling lockdown. However, as this sector reopens, businesses should take some comfort that there are recovery assistance and resources available. Businesses should assess both the long- and short-term damage the pandemic has had on their industry as they plan ahead, as this will enable them to drive their recovery efforts faster.
The hospitality industry has overcome its fair share of challenges, and despite COVID-19, it is committed to coming back stronger than ever. It is this resiliency and commitment that will see the sector prosper - regardless of the pandemic's timetable. 
---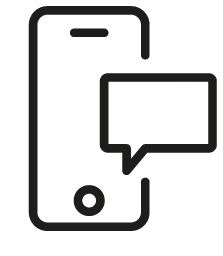 Get in touch
Whatever your question our global team will point you in the right direction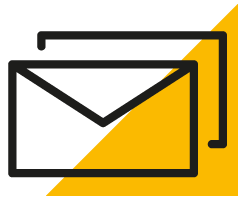 Sign up for HLB insights newsletters