Business as unusual:
Are business leaders ready for life after lockdown?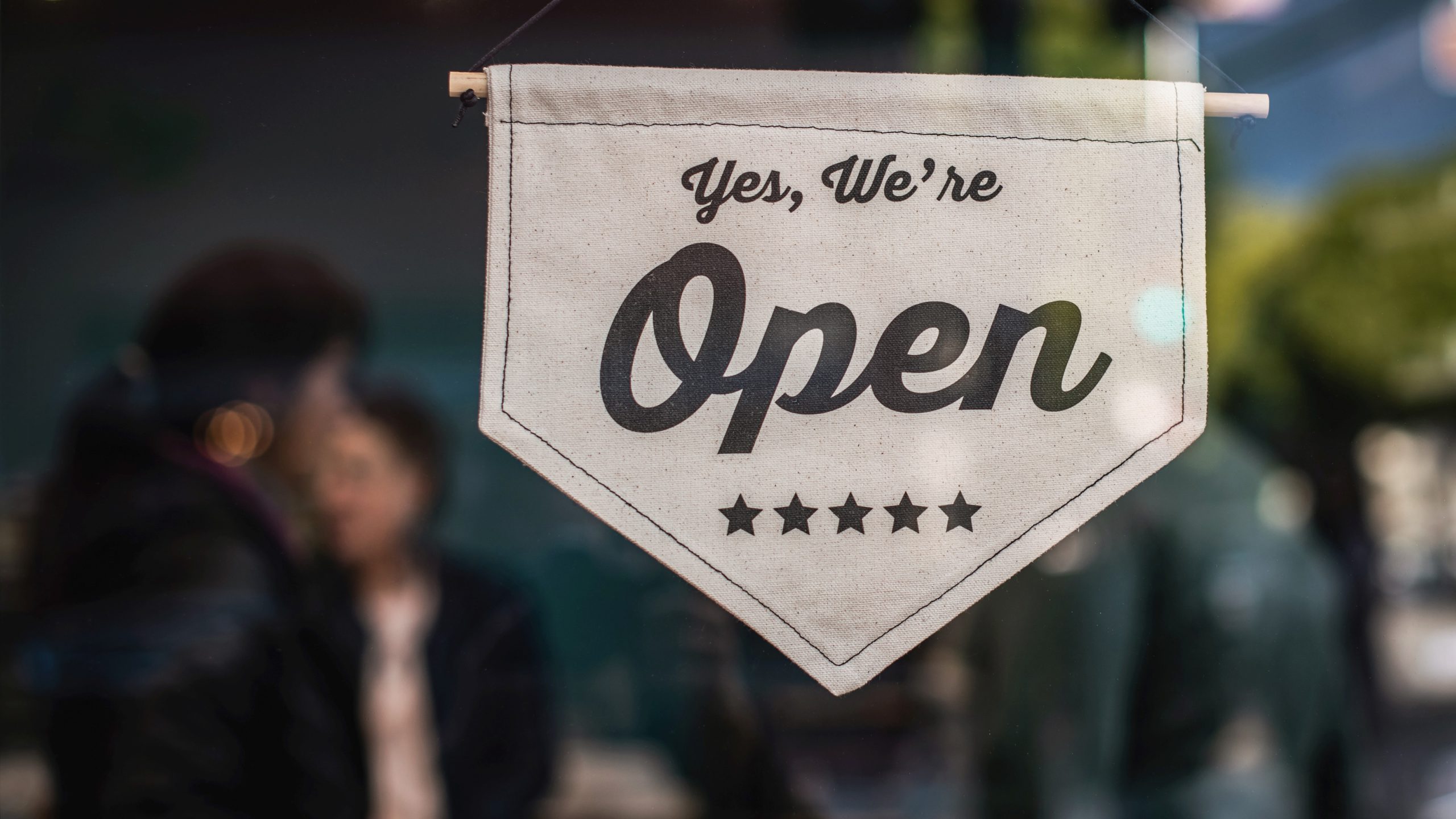 ---
Almost three months since COVID-19 was declared a pandemic by WHO, it's clear that business will not be returning to normal anytime soon. Leaders around the world have noted that normal life won't return until a vaccine is widely available, and there is no concrete timeline for the development of one. Even when a vaccine does arrive, officials acknowledge that we'll be turning to a 'new normal,' rather than the lives we knew before. So, what does business as unusual look like? In this article, we discuss the different approaches from across the globe to reopening and returning to work after lockdown.
Current state of affairs 
While countries in Europe and North America see their curve of infections flatten, an upward trend in cases is still seen in places across South America where the full impact of the virus is now unfolding. An increasing number of governments are easing lockdown measures, businesses will have to manage re-opening under new restrictions that vary by country and jurisdiction. Yet, experts warn of a second wave which will have a continued impact on how people live their lives and how businesses operate. 
Some of the hardest-hit countries have started re-opening in an attempt to return to normal life. In Northern Italy, people allowed to dine at restaurants again, and in some American states, the public can visit beaches. Other countries in the EU, such as Germany have made the use of face masks mandatory in public places.  
Businesses that are looking to return to work should consider what kind of adjustments they must make to their usual operations to comply with certain physical distancing guidelines. That can include making shopping aisles one-way, or installing plexiglass barriers at areas where staff members serve customers. The hospitality sector in particular needs to rethink its model of operations to keep both staff and customers safe, while keeping the business profitable. Personal protective equipment remains a sought-after commodity, and the U.S Centres for Disease Control (CDC) encourages employees to wear face coverings in the workplaces. 
The CDC has also provided a decision tool for businesses that are unsure about whether they should open and what precautions they'll need to take. The New York Times pointed out that some companies and employees in office spaces have their reservations about returning to the office, citing the amount of precautions that'll need to take to ensure safety guidelines are met. "If followed, the guidelines would lead to a far-reaching remaking of the corporate work experience," their article reads. Some corporations are considering the possibility of not returning to the office at all, like Twitter whom insinuate that they might permanently have employees working from home. 
As deaths continue to mount in Brazil, a country which is set to overtake Italy to have the third highest number of deaths, experts are warning that lockdown measures must continue to bring the virus under control. The country has the second highest number of confirmed cases, yet, life in the public sphere is starting to re-open and non-essential businesses like furniture stores and car shops are up and running again. 
The scene is similar in other parts of Latin America, and the World Health Organization and top doctors have warned the region that re-opening too quickly could be harmful. "What is happening is an absurdity," said Paulo Lotufo, an epidemiologist at the University of São Paulo in an article on The Guardian. Yet, politicians feel the pressure to re-start economic activity as soon as possible to migrate the economic aftermath of lockdown measures. The IMF expects the global economy to contract by a sharp 3%. Germany, the largest economy in the EU by nominal GDP could decline by up to 10%. 
So what does re-opening look like? 
Despite the expert opinions of some, the fact is that businesses are re-opening around the world, and they have lots of considerations to make as a result. In office life, this means that working from home is likely to continue for longer than anticipated. In customer service-based sectors, business leaders need to make adjustments to their normal operations and get their workforce prepared. A national survey in Canada shows that most businesses aren't prepared for an imminent return to work, and another business journal pointed out that employers will have to take increased measures to make sure that their employees are ready to come into work. 
Some questions to consider are: do your workers feel safe coming in to work? Do they have the childcare support needed while their kids are home from school? Will you have enough protective equipment and measures in place to ensure an outbreak doesn't occur in the workplace?  It's these kinds of workforce issues that can slow the re-opening process and overall business' recovery. The process of gradual re-opening is also underway in Spain and the UK. The Harvard Business Review suggests businesses can look to this re-opening as an opportunity. A well-managed, responsible and successful transition into the 'new normal' could define a brand for years to come. 
In Canada's largest province, Ontario, many businesses have also used the immense need for particular goods as an opportunity. Craft distilleries and breweries are churning out hand sanitizer, and sports companies like Bauer are crafting face shields and other medical equipment. Business leaders with a growth mind-set are in a good position to turn the COVID-19 crisis in an opportunity for their brand. 
Australia provides a good idea of what a "new normal" could look like for other countries since they've largely managed to flatten the curve. While the country has relatively few cases, most states and territories are only allowing ten or 20 people to dine in a restaurant at once. And since the food sector in Australia was heavily bolstered by tourism, restaurants will be taking a hit for months to come as the pandemic continues.  Employers in certain industries can receive up to $1,500AUD from the government for each person they employ and are required to pass the money on to employees to help keep businesses afloat during the pandemic. Retail businesses also started to open in May. 
As cases mount much more rapidly in North America and Europe, it could be a sign that further re-opening efforts in other parts of the world could take a long time to come. Stimulus measures like the provisions for employers were originally established for a 6-month period, but that could be subject to change as the global crisis continues. Businesses around the world will have to prepare for a transition to becoming self-sufficient once government relief ends. 
In China, where the virus originated, the country has been an outlier when it comes to COVID-19 and managed to slow the infection rate with an aggressive lockdown strategy. The Chinese government made similar moves to the western world when it came to injecting cash into the economy through stimulus. It also boosted consumption by issuing subsidies and coupons. Businesses started re-open in Wuhan, the original epicentre of the outbreak, as early as March, relying heavily on electronic thermometers to check customer temperatures for fevers. In late May, cities like Hong Kong had reported days without any new cases of COVID-19, and entertainment even venues such as nightclubs are beginning to re-open. Many parts of the country are starting to relax their lockdown measures, allowing businesses to re-open while limiting them to serving half the number of customers that they usually would at a time. But China was also one of the first countries to experience a small second wave, after more cases started appearing from foreign arrivals after the government slowed community spread of the virus. It's a reminder that countries and businesses will have to remember that a second wave is likely, if not inevitable, and that restrictions could return and set people back once again. 
In short, when re-opening your business, operations will look far different from normal. It is up to all of us – government, the private sector, and consumers alike – to help restart the economy while staying safe. That means there is no return to business as usual but finding a way to generate a profit in a new world. 
---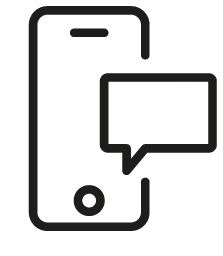 Get in touch
Whatever your question our global team will point you in the right direction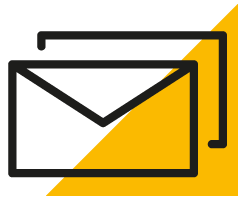 Sign up for HLB insights newsletters